The reason why I bought
I bought an Everlast notebook made by Rocketbook! I had been searching for paperless life. This is the video which made me decide to get the notebook when I saw at first sight.
The points I thought nice
I can erase many times and use endlessly.
I can erase using wet tissue: the item is in office.
It is easy to convert to a digital format.
How to buy
I bought one on the US Amazon because they are not sold in normal Japanese e-commerce sites. You can buy in the same way as Japanese Amazon if you don't mind waiting shipping lag and reading English.
The price is item price $34.00 + shipping cost $5.60. When I changed the payment method to Japanese yen, item price 3,894 yen + shipping cost 641 yen, total 4,545 yen (in August 2017).
I tried using!
After 2 weeks from my order, the item came from the US, so I tried using!
drawing and erasing
First, I drew with a Friction Pen.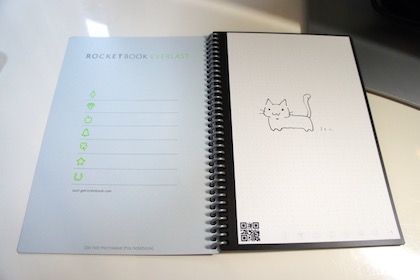 Next, I erased with wet tissue.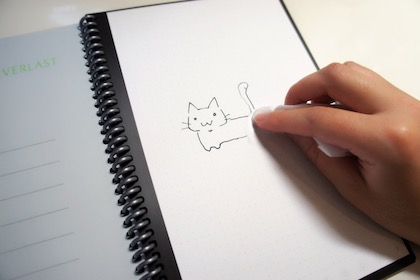 It has erased!! (The brightly paper because it has not dried yet)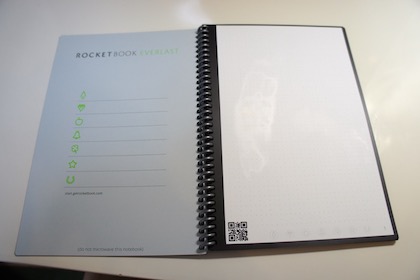 digitalization
I scan by app for Everlast notebook. The marks bottom of the notebook are able to relate the forwarding methods, such as Dropbox, Google Drive, and so on. This time I related leftmost mark to mail address.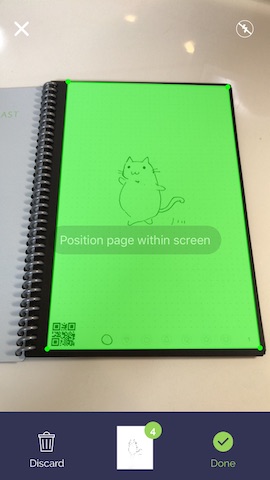 Forwarding method is properly recognized.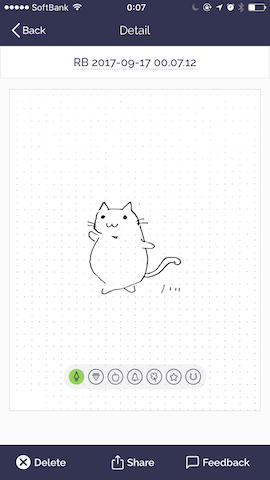 Sending!! The image arrived at mail box.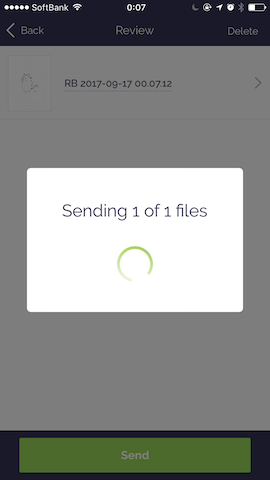 Closing remark
The points I thought nice were the most exciting as I expected!
Little worrisome things are that drying time is a little longer than normal paper. Besides, after I use wet tissue, I should wait drying time, or it is still wet next time. However, I think they are small problems.
The most important thing is that I will carelessly draw with a normal pen, then I am going to be sad. I will try to be careful…!
* This article is an English translation of my Japanese blog.